What Are Some Of The Best Data Analysis Tools?
As the companies grow, they collect a large amount of unused data to analyze later.
Data can be found anywhere, regardless of the company or enterprise, it belongs to. From customer feedback to social media promotion, every piece of data is vital and beneficial if used wisely.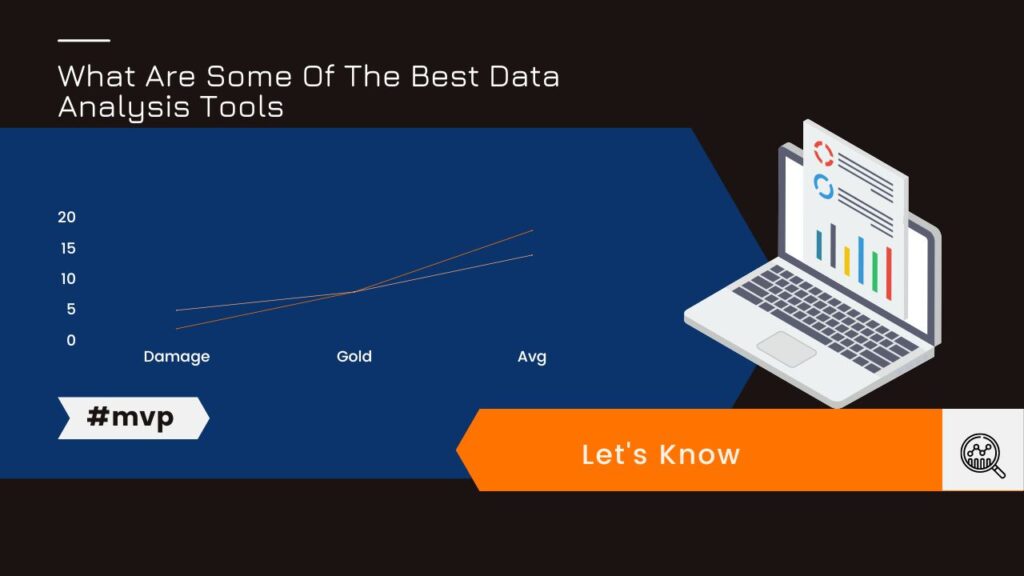 In modern times, technology has made everything easy and personalized. If a company analyses and organizes its collected data wisely, it could be a valuable asset. As this data lets the business understand its customers' behavior and needs. And that can, in the end, let the company bring new and customized services for better customer satisfaction.
In other words, data analysis helps the business to understand deep insights and customer behavior. Data analysis precisely brings out the answer of where your business lacks behind and needs to focus and give effort.
Today in this blog, we will talk about 7 data analysis tools. That can help you to improve your services and make full use of your collected data.
7 Best Data Analysis Tools To Help Your business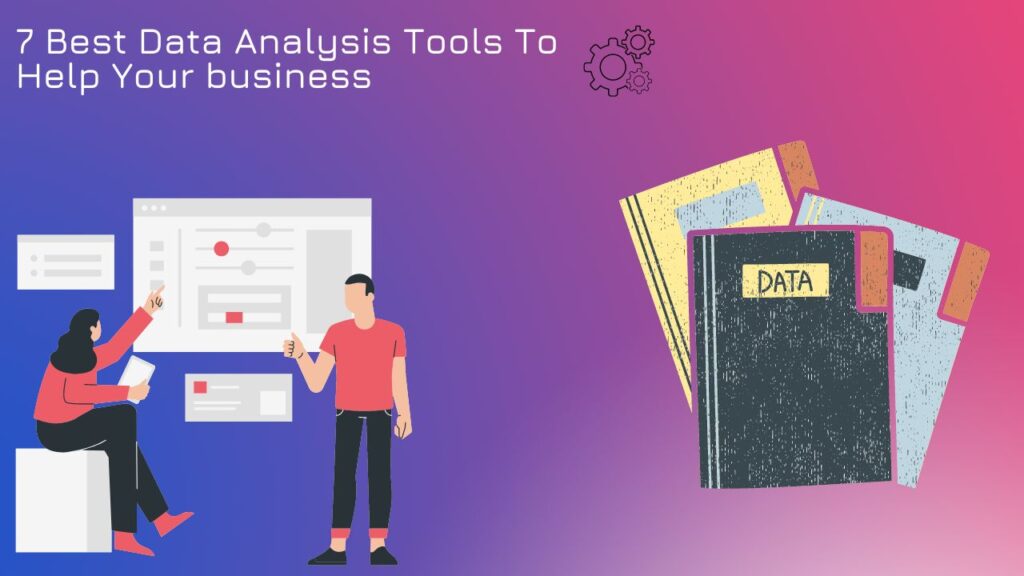 Talend
The first Data analysis tool in our list is Talend. Talend is very known and used for data integration and quick management solutions. Talend is open-source software, and a premium version exists for a better experience.
The key features of the software include:-
Open-source software helps to handle the data faster and more efficiently
One of the best and most reliable software for large datasets.
The code tab reads and finds errors in the generated code
Most preferable for developers to find errors while creating ETL jobs.
Talend is one of the most accessible ETL tools. Hence, it can be used by beginners and professionals. Talend is getting adopted by numerous organizations as it provides the best data solutions in less time without extra expenses.
2.Power BI 
The second analytics tool on our list is PowerBI by Microsoft. PowerBI is a data analytics tool professionals use to convert their data into simple and easy-to-understand visual graphics.
The BI in this software's name stands for Business Intelligence. And the software significantly justifies the title by being an excellent and helpful business partner by assisting them in making vital decisions.
The key features of this software include:-
Manages a company's critical data, including logistics, human resources, financial transactions, and more.
The dashboard Dashboard allows the user to view the data that they need.
The company have worked on an aspect of security and protection of confidential information
PowerBI is available on all platforms and allows users to work independently due to its collaboration facility.
PowerBI is well enhanced, and with most suggested data analysis tools, the BI feature helps to show a summary of given data in visual form with different options like tables, charts, gauges, etc.
KNIME
KNIME, the 3rd Data Analysis tool on our list, stands for Konstanz Information Miner. Similar to Talend, KNIME is also an open-source platform. However, you can also buy the licensed one for additional functions.
KNIME has a straightforward, user-friendly interface for data processing, modeling, analysis, and visualization within one software.
The key features of this software include:-
KNIME has countless extensions. Therefore, you can customize and develop the system as per your needs.
It offers excellent speed and workflow to collaborate with multiple KNIME users.
Easy data manipulation. You can pre-process your data with the capability to filter, group, pivot, bin, join, etc., in this software.
Mining helps to use multiple algorithms so that the user can understand the data better.
Overall, KNIME is an excellent analytical tool with countless extensions, mining, and great features. But it may get quite confusing for the novices.
Apache Spark
Apache Spark, the big data processing framework, is popular among developers. Due to its speed and distribution of data processing tasks across multiple devices.
And this reduces the burden on developers and gives easy access to teamwork. Apache Spark didn't take much time to make space among companies. It is used in various industries, including banking, gaming, Information technology, and more.
The key features of this software include:-
Apache Spark is open-source software, which means it's cost-efficient to use
Apache Spark supports multiple file formats, including JSON, ORC, Avro, etc.
As mentioned before, Apache Spark is a framework that supports multiple languages, like Java, Python, etc. And offers additional data analytics functions with R
This tool offers advanced large data processing functions. And has both machine learning and graph processing libraries.
Apache Spark is more advanced and widespread in data analytics. And you also provide Structured and unstructured data processing.
SAS
SAS, or the Statistical Analysis System, is a famous data analytics tool that helps to perform various tasks like data management, different types of analysis, graphical output, etc.
Except for the interactive feature on windows, SAS can be used on any platform without interruption. SAS contains all essential elements required for reporting and analyzing data. Therefore, we can say that SAS is a reliable tool.
The key feature of this software include:-
SAS has easy to learn the syntax and the inbuilt libraries reduced the coding even more.
Has excellent analyzing capability ranging from basic Statics to advance Statics in less time
You can have access to SAS through your web browser without any client installation
User-friendly interface that helps in analytical and data manipulation processes
SAS can read data in any format regardless of its type, variable length, etc. hence if you are a beginner. SAS can give you an excellent, confident start.
Python
Close to the end of the list. The 6th data analysis tool we are with is Python. We know that Python is a flexible programming language but did you know it has data analysis functions too?
Additionally, Python is considered more efficient in data analytics than other popular languages. The greater array and built-in libraries make it more convenient and easy to use.
The key features of this software include:-
As mentioned before, Python is a flexible language; the developer can use it to customize as per their need.
Python is an open-source language and can be used on various platforms.
The open-source Python libraries like Data manipulation, Data visualization, Statistics, and machine learning make it more convenient for data analysis.
Python isn't complex software, but it is easy to master in just a few years. However, good knowledge of Python can help you in many information technology fields.
Looker
Last but not least software on our list is Looker. PowerBI Looker is also a business intelligence tool that can efficiently help you to get deep insights and visualization of your business data.
Looker is a web-based analysis tool owned by Google in 2019, with a simple interface and excellent accessibility.
The key features of this software include:-
Keeps the dashboard and visualization updated
Offers connectors and integrations to support platforms like Google BigQuery, Snowflake, and more.
Looker supports cloud-based platforms like Google Cloud, Amazon Web services, etc., to maintain safety and integrity.
Integrating and analyzing data can be a tricky part of the business if you don't choose the data analytics tool wisely. Looker provides all essential features and pricing based on your business needs.
Summing up
Data analysis has become a vital part of new generations of businesses. It gives control over the feedback and services they provide to the users. Furthermore, Data analysis doesn't require much equipment; you need data collection and software.
Choosing data analytics software isn't an easy task. You should pay not only attention to the cost of the software but also to your company's needs.
What's the use of buying expensive software if you don't use even half of its features? Hence, while choosing software, make sure it offers everything your business wants within your budget.
What Is The Best Way To Earn Money Online?