How To Find Hidden Spy Apps On Android?
Imagine someone looking over each and everything you do. And use this information to build unknown and scary consequences for you? The same is the spyware, as we all are getting digitalized and do everything on phones. These spy apps keep an eye on everything we do and send this information further.
And these are direct signs of danger, so how to know if you are getting spied on by any secretive agent? How to prevent them? So let's deeply discuss what Spy Apps are and how to rescue yourself from them.
What Are Spy Apps?
Spy apps are software that typically works as a secret agent and remotely scans and keeps eye on someone's texts, calls, and other activities done by them. Overall you can conclude that Spy apps give you access to someone else's device without additional effort like logins, passwords, etc.
There are numerous spy apps available online, and each spy app comes with unique features just like other apps. And in addition to this, when we say Spy apps give you access to other devices it includes everything from text messages to your real-time location on a map.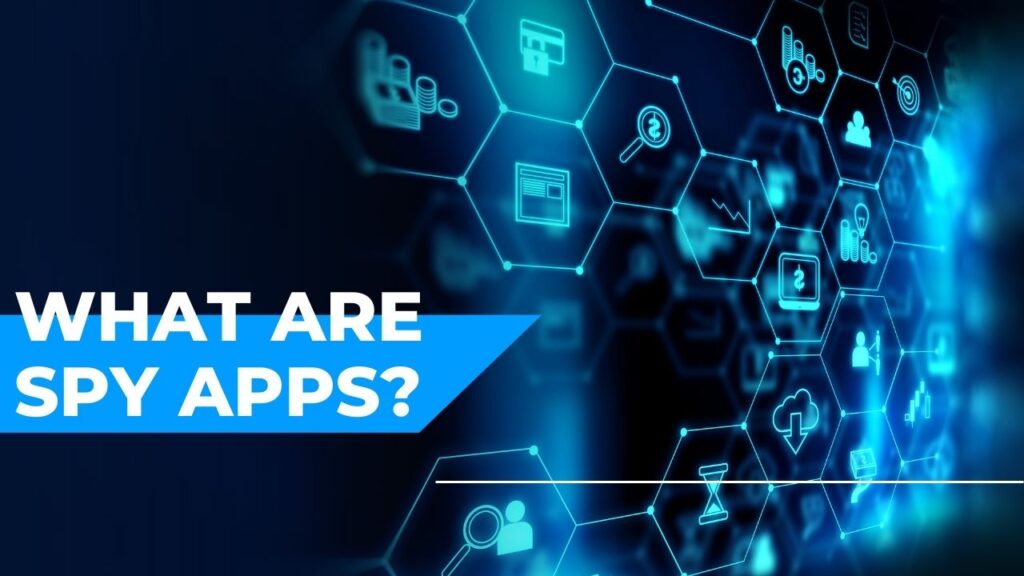 So, if you are in doubt about how your GF or wife knows your location every time, then there are chances you are getting spied on by any of their secret agents called Spy apps. You may get a bit astonished by knowing the fact that these apps are legal in a few countries.
As commercial spyware apps and software are used by many businesses and organizations to gather information about a person or other competitive organization without their knowledge. Not only this, many people use such apps to keep an eye on their children's activities, employees, etc.
However, like everything has two side stories, the same case is here. Many cybercriminals use these apps to get information about targeted people or organizations and misuse them for personal gain.
Signs You Have Hidden Spy Apps On Android
Android has the largest market share in phone operating systems. Henceforth, no doubt that every developer tries their best to take advantage of this mass audience and earn good fortune. As a result, they come up with numerous unique and helpful apps on Google Play Store. But at the same time, some apps are created to Spy on users without their knowledge and make a profit from that information.
But how to know if you are getting spied on by any apps on your Android phone? Here are a few signs by which you know if you have a Spy app on your phone.
Sudden high Data usage
As we use the internet you would already be knowing on average how much data you consume per day. And sometimes we use more data than on regular days in case of traveling by downloading anything new like phone updates, apps, etc. But if you still notice too much data usage without your consent then it might be because of a spyware tool in your phone.
Spyware tools or apps rely on an active internet connection. And with the help of the internet they spy on your activities, collect data, and send the collected data to other devices.
Battery draining faster than before
As you keep an eye on your data usage, you should also monitor your phone's battery life. Commonly a phone battery's average lifespan lasts from 3 to 5 years and decreases over time. But if you notice sudden battery drainage then it might be because of spyware malware in your device.
However, if you are using an old handset and notice a draining battery faster than regular days then you might need to change your battery. It's not because of spyware.
Overheating of phone
If you notice high data usage, draining battery, and overheating of your phone then you might be in danger. The heating of an Android phone isn't a new concept, but it's happening without any valid reason like catcalling video streaming, playing games, or charging your phone. Then you should look over and pay attention to your phone's action. Overheating of your phone due to spyware is so high that it can give permanent damage to your device.
Weird Sounds during calls
Disturbing and destructive sounds during calls are common to hear if you or the opposite person is in a low network area. But if you hear weird, pop-up, or suspicious sounds during a call then there is a high chance that your call is getting recorded.
In addition to this, if these sounds aren't limited to only one app and you notice them in video conferencing apps like Zoom or during facetime, then you might be being spyware by an app.
Suspicious changes in the phone
When spy apps get into your device they can take control of numerous things on your phone. Hence, if you notice a new app installed on your phone, shady websites bookmarked, seeing unauthorised payments, or changes in your settings then maybe you are in trouble with spyware on your device.
Weird automatic actions on your phone
As we mentioned before when a spy app enters your phone it gives access to your phone to someone else remotely. As a result of this if you have spyware on your phone you may notice automatic actions like sending messages even if you didn't, your camera opening for no reason, your phone starts storing confidential information's screenshots, etc.
Unable to perform normal tasks on your phone
The signs of having a spy app on your phone include slowing down your device. If you are using a new phone or a recently bought device and notice an interruption in doing simple tasks on it then it might be because of spyware. The spy apps make your phone slow and start misbehaving like not being able to open files or folders, install new apps, etc.
How To Find Hidden Spy Apps On Android
There are thousands of apps available on Google Play Store, in which most of which are to help you and make things easy for you, while on other hand some apps enter your device and spy on you, and misuse your confidential information.
So how to find hidden spy apps on your android phone? Here are a few ways you can find hidden spy apps on your android phone.
Use the settings app
The easiest and initial way to find spy apps is through the settings app on your phone.
Step 1:- Launch the settings app and go to the all apps section
Step 2:- Now you have the list for all by default and installed apps. So check the app you don't recognize or you never installed
Step 3:- If you find any suspicious app, then uninstall it the next minute.
In addition to this, you can also check online reviews of apps you use. As Google Play Store contains many apps that consist of malware in them.
By app drawer
Using an Android phone is simple and convenient. Hence, if you find any suspicious app in your app drawer you can uninstall it immediately by a long-press on it. In the same way, you can also find spy apps on your phone.
Step 1:- Go to your App drawer section
Step 2:- Now tap and hold on the free space on the screen
Step 3:- tap on settings and go to Hide apps options
Step 4:- Now check the apps in it, if you find any unknown app there then uninstall it right away.
Use file manager
Android phones give users good control over their internal storage through default file-managing apps. These apps are mostly named file manager, file explorer, etc on android devices. And you can use this app to find spy apps on your device.
Step 1:- Open the File manager app and go to the files and folders section
Step 2:- Check for unknown and suspicious files and folders
Step 3:- If you find any suspicious files or Apk folders from an unknown source then delete them right away.
Check app permissions
You don't have to always get stuck with spy apps due to Google Play Store. Sometimes negligence regarding other apps may also put your confidential information at risk.
Step 1:- Launch the settings app and open all apps
Step 2:– Now, search for suspicious or Third-party apps and click on the information
Step 3:– turn off all their Unnecessary permissions.
How to Remove and Uninstall Hidden Spy Apps?
As you are clear how harmful spy apps are. Therefore, it becomes essential to find a solution to remove and uninstall them from your phone permanently to get some relief and keep your information safe. But how to remove or uninstall them if you are unable to find or recognize them properly? Here are a few ways by which you can remove and uninstall hidden Spy Apps from your phone easily.
How to remove spy apps from Android?
There are two ways by which you can remove hidden spy apps from your device and that include:-
Use Android safe mode
Using the safe mode feature of Android is one of the most suggested options to identify issues on your phone and install apps. As this feature temporarily blocks all other active third-party apps and boosts the phone entirely. Here are the steps to safe boot your phone:-
Step 1:- Press the power button and volume up button together
Step 2:– When you get a pop-up menu, make a long press on Power off until the reboot to safe mode message appears
Step 3:- Press OK to restart in safe mode.
Don't forget to enable the safe mode, to exit from the safe mode you just need to restart your phone. Once you restart check all apps and uninstall all unnecessary malicious apps.
Enable Google Play Protection.
Nothing can offer better protection to an Operating system than the parent company of the OS. The same is the case with android phones. You can enable Google Play protection on your phone to determine if the installed apps are safe, and scan every app before installation.
Step 1:– Open Google Play Store and click on your profile
Step 2:- Locate and select Play protect
Step 3:- Once the Play protection opens, click on the "Scan" button to verify your device security on pre-installed apps.
Step 4:– Go to settings and change the toggle near the "Scan apps with Play Protect" option as on.
How to uninstall hidden Spy Apps on an android phone?
There are effective methods to uninstall spy apps on your phone which include:-
Uninstall it yourself
Step 1:- Launch device settings and go to all apps
Step 2:- Locate the suspicious or unknown app
Step 3:- Go to information of that app and press on trash or uninstall option
Factory data reset
This is basically a risky but effective method to get rid of spy apps on your device.
Step 1:- Go to phone settings and click on about phone
Step 2:- Locate and select the factory data reset option
Step 3:- Enter your password and reset your phone.
Factory resetting data is the last option to get rid of spy apps. Hence before trying this method make sure to have a backup of all-important information you have stored on your device. As when you reset your phone you lose every bit of information stored in it.
Conclusion
Cybercriminals smartly use Third-party apps to spyware and get a hold of other devices. They can insert these apps directly into your phone without your consent or trick you to download them by yourself.  Hence, if you ever notice signs of spyware in your device you shouldn't neglect them and take action to protect your personal information immediately.
How To Empty Trash On Android ? – Know The Secrets