What Is The One PC Game You Would Recommend Others To Play?
Who thought that PCs which were used only for calculations and organizing data could become part of everyone's life regardless of profession. As a result of the revolution in graphics and technology, there are more than 1.8 billion PC gamers worldwide. And these numbers are more than enough to justify that PC's Landscape screen is now gamers' favorite gaming spot.
Keeping this statistic in mind, game developers always make sure that they bring out the best gaming experience for the audience. Thus, according to a survey, there are more than 10,000 PC games worldwide. But are they all worth it?
Answering this question is quite hard, as everyone has different opinions and tastes in games. Today in this blog I have brought the 8 best PC Games you must play at least once!
8 PC Games You Shouldn't Miss
Let's dive through some of the games which you shouldn't miss and we are listing 8 games for you
Disco Elysium: The Final Cut
The perfect combination of thriller, romance action Disco Elysium has been leading in PC games since 2019. Disco Elysium is a role-playing game that lets you play the role of a skilled detective and correspond with the city.
Disco Elysium is a mysterious game. As the storyline entirely depends on the choice you make. You can either go down the streets and hunt the murderer or you can also continue partying. The game has amazing interactive graphics that allow you to interact with in-game characters. If you are looking for a game that keeps you excited all the time then Disco Elysium deserves a place on your PC.
Battlestar Galactica: Deadlock
Sci-fi movies are common to hear. But have you ever played a sci-fi game?? Battle Galactica: Deadlock is the best game to initiate your new experience. Battlestar Galactica: Deadlock is a strategy and survival game that lets you experience various worlds with its great story plot and graphics.
This single-player game consists of various challenges. In which you have to free the Twelve Colonies from the danger of Cylon. Furthermore, what I liked the most about the game is you can review your entire game in a cinematic way.
Dirt 5
Our next game on our list is an off-road racing game that includes Various Disciplines like rallycross, ice racing, Stadium Super Trucks, and more. The Dirt 5 lets you experience racing in various places of the world including Nepal, South Africa, and more.
Besides this, the Dirt 5 also has a multiplayer feature that allows you to play games with other online players. The game was initially released on 6th November 2020 and has a series of multiple games.
Dead or Alive 6 
My list is creative today, the 4th game comes from a genre that has been ruling our hearts since childhood. Dead or Alive 6 is a fighting game released in 2019 and has a complete series of 6 fighting games.
Even though Dead or Alive is the 6th entry in this game series, it is most appreciated for its improved gameplay, tutorials, and more. This 6th game in Dead or Alive 6 has many advanced features like slow-motion moments, visible damage, Customization of costumes, and more. In addition to this, it provides up to 31 characters to play.
Cyberpunk 2077
Last we talked about a fighting game, so how could we miss the action? Thus, to fill the place of action games I have added Cyberpunk 2077 to this list. Cyberpunk 2077 is an action role-playing game released in 2020.
Cyberpunk is an out the box game that lets you walk in the shoes of a skilled mercenary whose voice, face, body, and clothing can be customized easily. Cyberpunk 2077 is an interesting game as unlike other games you get additional technology power like hacking besides weapons and more.
Tower of Fantasy
Tower of Fantasy is a recently released free-to-play game that is available for Android and iOS along with PC. Tower of Fantasy allows the player to explore the virtual world and customize the Avatar. Being an action role-playing game it offers the main character various powers like running, jumping, climbing, swimming, equipping vehicles, and more.
The developers have worked on graphics and tried their best to provide an interactive and 3-D experience. The game has a unique storyline in which you have to start your journey to establish a human colony on an entirely new planet.
Grand Theft Auto 5(GTA 5):-
The Grand Theft Auto series is everyone's favorite especially if you are a 90's kid, from Riding bikes to flying Aircraft this fifth installment is at a grand scale from its previous series.
The graphics are extremely realistic if you have a recommended GPU, it is one of the most realistic games you can ever experience. Apart from many updates, Rockstar games have added a mission checkpoint feature in which if you fail in a mission you don't have to restart the entire game.
Watch Dogs 2:-
Hackers are mostly portrayed as computer geeks doing all the hacking stuff by sitting in a room but this cyber drama game has given them a different touch to this. Watch dogs 2 is an open-world game set in the San Francisco bay area. This game makes hacking a sport as the protagonist is a hacker.
Similar to Cyberpunk 2077 the game allows you to walk in the shoes of a hacker, and allow you to hack computers, circuit boxes, and traffic signals, hack underground pipes and blow up a particular area. In addition to this, Watch Dogs is not a short game, it has a large number of long missions. Thus, for sure you won't get bored of it easily and it can keep you engaged with it for a long time.
The One PC Game You Would Recommend Others To Play?
Now coming back to the question, what is that one PC game I would recommend others to play? Then it is a tie between Disco Elysium and GTA, these both games connect us to an entirely new virtual world with perfect graphics and story plot.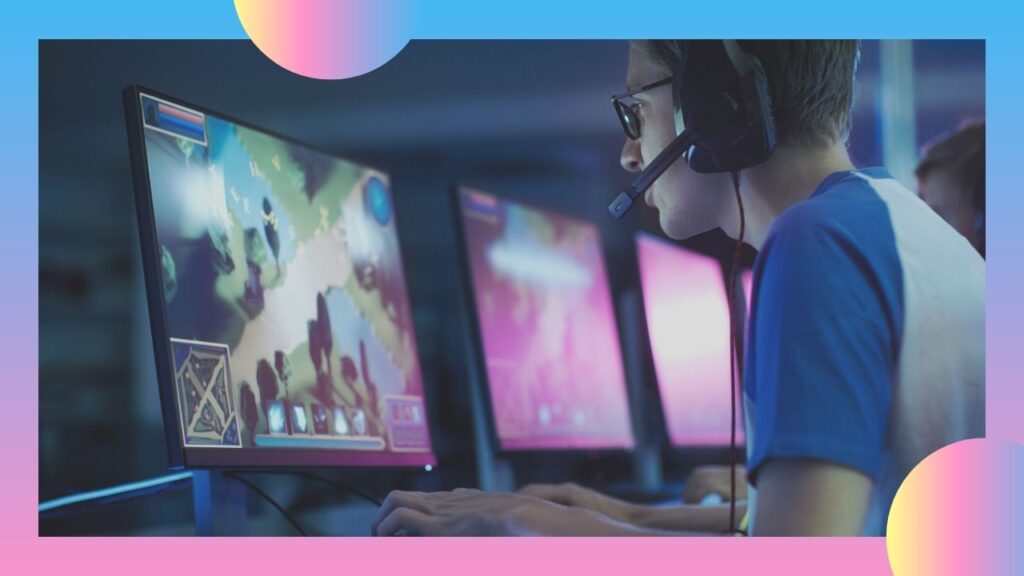 Furthermore, the games have in-built various features like playing radio, interacting with other non-player characters, etc that give us a realistic experience in the game. However, as said before, the best PC game completely depends on one's choice and if you want to take an experience of detective, complete missions, and explore various cities then these two games should be on your PC.
Conclusion
PC games are widely preferred by people regardless of age, as it offers better screen display, game controls, and more. But the only thing that makes it difficult is choosing the right game from thousands of options. Besides this, the other factor that influences game choice is the computer or system a game supports.
For the best ideal gaming experience, you should always make sure to choose a game that can work smoothly on your PC. Today in this blog I covered games from various genres and I hope you have got an ideal game you want to try right now from the above list. Happy gaming! 
Read More What Are The Best Online Game Sites ??
Read More Why Are Video Games So Addictive ??