What Are The Must-have iPhone Apps? 7 Apps You Need On Your Phone Now.
Having an iPhone but not making complete use of it is quite dumb. You can find millions of videos and blogs stating various features of your phone. But have you ever thought of adding apps to make your phone more convenient and time-saving??
Phones have made our life much easier than we imagined. From ordering food to fixing a client we can complete a lot of our work through the use of phones and the internet. Today in this blog we are going to make your iPhone even more compatible for you through the use of apps by telling you about What Are The Must-have iPhone Apps. We have brought the 7 best apps that you must-have on your iPhone to make your life easier.
7 Best Apps You Must Have On Your iPhone –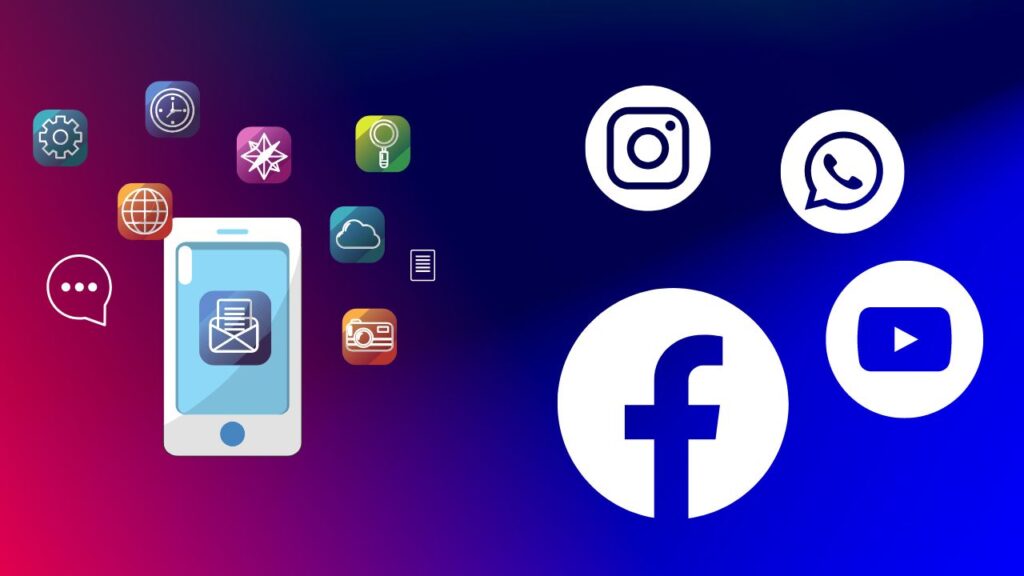 Money control:-
If you are a stock market enthusiast or economic article reader then we have brought an amazing app for you. Using various news apps and specifically searching for economic news can not only be hectic but also time-consuming. To solve this problem we have brought Money control to the table.
Why Money control:-
Money control is a financial app through which you can track stock market updates, gold, crude, cryptocurrencies, and financial news in just a tap.
It gives real-time updates about the stock market. And along with this individuals can also manage their financial portfolios through this app which is extremely helpful and easy to use.
It covers a wide range of stocks such as futures, options, and equity, and gives updates. Furthermore, It was awarded as the best app for business which is a feather in its hat.
Microsoft Outlook:-
If you are a corporate person who uses email every day but is fed up with unorganized email apps. Or you have multiple email accounts on different mailing services such as Gmail, Email, and Yahoo.
So to address this problem we have an app called Microsoft Outlook. This app can help you to organize, clean, and schedule your emails effortlessly.
Why Microsoft Outlook:-
The prominent feature of this app that I liked most is the customizable email templates and a clean-up button. When we use the cleanup button all duplicate emails are deleted. Furthermore, when you archive the emails it is sent to the "archived" category rather than all emails like Gmail.
Besides this, Microsoft Outlook has many other features including email scheduling; you can schedule your email at the time it should be sent. Calendar feature that enables you to create appointments, organize meetings and events, and more.
SnapSpeed:-
Along with fabulous features, the iPhone is also known for its camera quality which is the best.
To make the photos even more cutting edge. Snap speed deserves a place on our list.
Why use Snap speed:-
SnapSpeed is easy to use and has a powerful collection of tools. And the best part is it is convenient for both beginners and professionals.
By using SnapSpeed you can enhance the color, exposure, and sharpness in your photograph. Further adding if you want to just edit a particular part in the image, you get access to multiple brushes and selective tools through which you can heal and remove objects from the picture.
The app includes many other features like a portrait tool that enables you to create magnificent portrait photos. A large number of filters can be used for creating various moods and giving vintage look to your photographs and more
Drop Box:-
Storage has been an issue in the iPhone and it's necessary to keep a backup for your data files. Since iPhones don't have secondary storage such as memory cards so to help you with the issue of storage we have an online app DropBox. It is a one-time solution for storing and sharing files quickly.
Why DropBox:-
Dropbox is a cloud-based storage application. That is widely used and preferred by people for storing files, images, videos, and folders commonly known as file sharing and syncing.
Besides this, Dropbox has a straightforward user interface that is easy to use. And with the use of dropbox, sharing files is not a quirky task. You can easily share your files through messages, Emails, or other applications by just sharing a link.
VSCO(pronounced"Visco"):-
If you are the one who uses more filters instead of editing the picture by putting a lot of time and effort, then the best suitable app is VSCO. VSCO provides many filters to make your image eye-catching and aesthetic.
Why use VSCO:-
VSCO has a good range of pre-set effects and filters. Hence, just one tap on the filter gives an edited version of a classic film on the image with an adjustable filter range. The filters are arranged in convenient categories such as warm, cool, vibrant, and black &white. Besides this, it has a huge collection of 130+ filters if you take a subscription.
Further adding it has a good set of tools that can be useful in tuning the image and color effects. It has a built-in camera app and photo-sharing feature. Overall VSCO is an amazing user-friendly app. If you are a social media addict you must have this app to improve and grab attention through your pictures on social media.
Khan Academy:-
The Internet has made learning easier. Through the use of the internet, knowledge has broken geographical boundaries and reached everyone easily. The app which has made a place in our list for students is Khan academy.
Why Khan Academy:-
Khan academy is a non-profit organization that provides education without charging a fee. The best feature of the app is you don't have to create an account to learn.
Additionally, you can learn from a wide variety of subjects such as Maths, Biology, and History from basics to advanced by the use of a single platform. Besides teaching engineering subjects and programming they even have introductory courses on video game development.
Khan academy can cover everything a student wants. From teaching academic subjects to helping in preparation for a career, tests, interviews, etc. You get everything in one spot.
AirDroid:-
Sharing files on an iPhone is quite complicated and it is also a necessary task. Hence, to simplify this, we have brought the AirDroid app for you. Which not only helps in transferring files but is capable of doing more.
Why use AirDroid:-
AirDroid is an app that you can use to connect an Android smartphone with an iPhone or laptop to transfer data from phone to device and vice versa.
The transfer of data doesn't require the internet and is totally wireless with a speed of 20MB/s. Along with file transfer, AirDroid helps you to manage your mobile remotely.
Through the use of its web app on any browser. You can connect your phone to your laptop. And after connecting you can use it to upload data, read and reply to text messages, and WhatsApp messages and you can also use your phone's camera as a webcam and more.
Conclusion
When we say we must have apps, we mean additional apps besides normally used apps like Instagram, Facebook, Spotify etc. There are numerous apps people use based on their needs. Readers like Pocket while artists like Autosketch. Therefore, in this blog we covered What Are The Must-have iPhone Apps and tried to pick apps that can be beneficial to all regardless of their hobby and gender
Can A Bitcoin Transaction Take 24 Hours?